Forté A-BUS iSolutions
Includes Channel Vision AB-314 & AB-301
The latest new concepts for homes with multiple iPods, iPhone's and iTouch's required thoughout the home.
A-BUS is now offering 2 central sources with the use of the Channel Vision AB-313 inwall iPod dock [left] and the Channel Vision AB-301 [right] aux source plate via the expansion in on single source hubs. Up to 4 rooms from the ABK-4RJ and the AB-62 and two sources per zone on the ABX-84 (4s/4z) hub. This means with the ABX-84 you can offer up to 8 sources to 4 zones and 8 rooms with further expansion capabilities. On the ABX-84 each source can be located in any room but used as a central source for the entire house.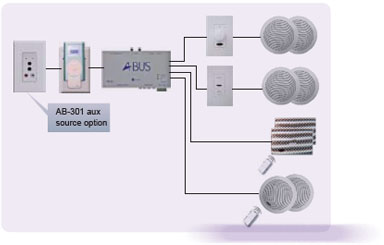 If you are interested in Channel Vision products please contact Darrel Hauk at darrel@channelvision.com
Control Your A-BUS Music System via your iPhone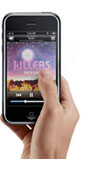 With the iPhone possibly the hottest new Christmas purchase, we have provided a way to control you're A-BUS music system via your iPhone. Using the application Remote to turn your iPhone or iPod touch into a remote control, wherever you are in your house, you can control the music in the iTunes library on your computer and your A-BUS system with a tap or flick of a finger.
Requirements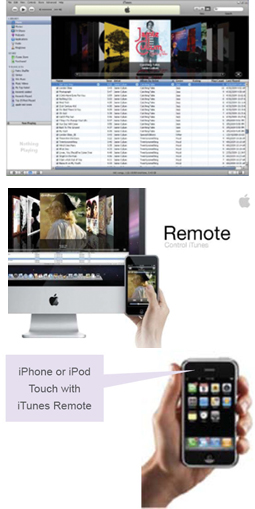 • PC or Mac Computer with latest iTunes installed
• PC or Mac connected to your A-BUS hub via RCA
• iTunes remote application installed
• iPhone or iPod Touch with iTunes remote installed
• Your Music library!
Enables you to
• Have access to your music from anywhere within
your Wi-Fi network.
• Play back the music from your iTunes library through
your A-BUS system.
• Locate songs, playlists, artists, albums of your
computer's library and control all transport functions
directly from your iPhone or iPod Touch wherever
you are!
• Create new playlists on your iPhone or iPod Touch
remotely.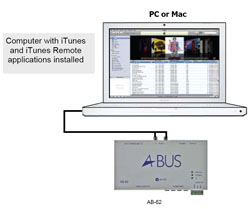 New A-BUS/DIRECT Outdoor Speakers - Perfect for Summer Sales
If your dealers haven't started specifying A-BUS/DIRECT OUTDOORS for outdoor speakers to any A-BUS installation, either existing or future prewires, they should. The 5.25" weather resistant speaker comes complete with permanent speaker and Cat5 cabling and an RJ45 connector with adapter out of the active (amplified) speaker. In addition the high power remote which works in sunlight and sticks to the fridge for a quick retrieve when heading outdoors.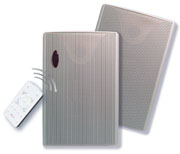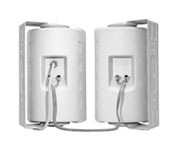 .
Speakers are ready to ship!
A-BUS/DIRECT OUTDOORS is another reason to contact existing A-BUS clients!
New Manuals for Download
The Forté IR, Intercom and A-BUS manual section of the web site has a new look and offers easy download capability. Go on have a look...
www.leisuretech.com.au/manuals.htm

A-BUS Video Demo for Download
A-BUS demo video, even though it contains other A-BUS manufacture's products, is a great way to explain to clients how simple A-BUS really is. Attached with this newsletter is the A-BUS video which you too can save to your desktop. The file is an embedded shockwave file. Please view in your browser.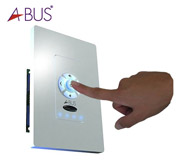 New A-BUS Dec'09 Pricing
Please see attached for the new export pricelist.